For more of our photos click here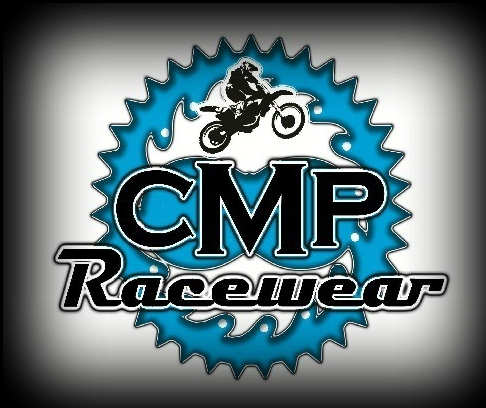 The fifth round of the 2015 SEEC H&H championship was to be hosted by Carshalton MCC on the 19th July and the venue was Embley Wood. I felt I needed to make up for the duff result I got at the last round at Slab Common (9th), but I also needed to keep an eye on the staggered start at this round, as the last time we had a start like that I got boxed in and missed my start time.
Getting the bike prepped for the event was pretty easy, I washed it and lubed the chain and put in a clean filter – job done. On the Thursday before I gave the instructions a quick look and suddenly realised that I needed a FIM rear tyre. Crap – normally I'd order one from Enduro Tyres but there wasn't time now so I swung into The KTM Centre on the way home from work and picked one up. While I was there I grabbed a couple of bearings for the rear brake pedal so I could re-fit the OME KTM one and junk the 'made of chocolate' RFX one.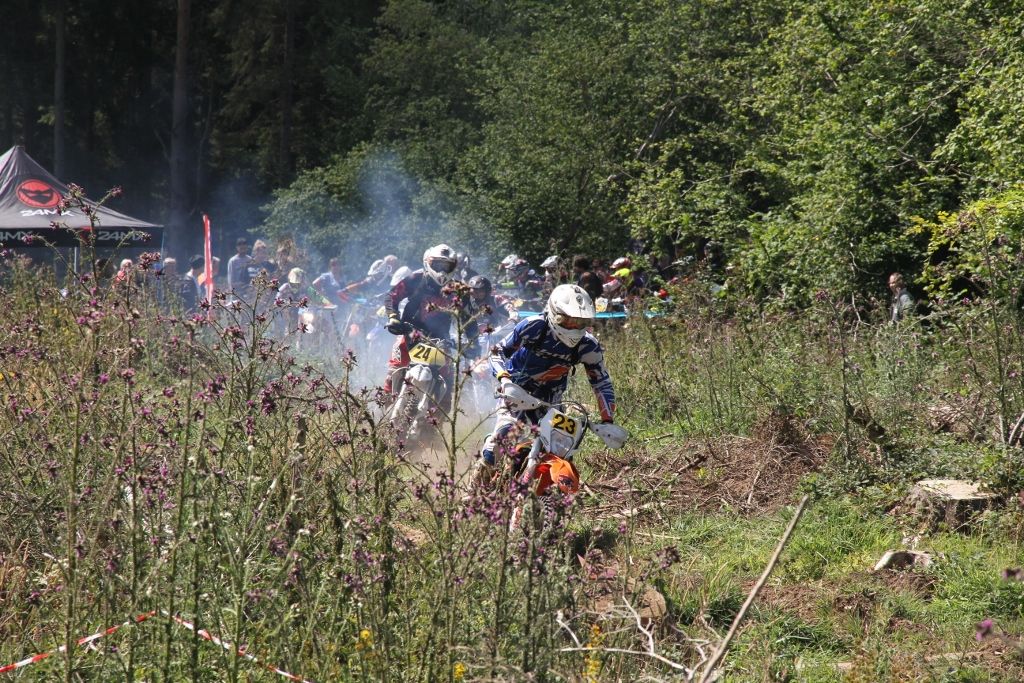 Off we go - lot os smoke due to cold engine start
Tony was absent for this event so it was just Nicky and I that made the boring trip down the M3 to the venue. Parking was a bit of a squeeze and I had to yell at Darren to move his filthy 350exc (come on Darren, treat it to a wash!) but at least there was no trouble finding the venue as there was orange arrows showing the way well before the final turn. Signing on and scrutineering was done and dusted in minutes and I lined the bike up near the top of the track that was going to double up as the start area and pits.

popping back out the trees into the sun later on
grant on the log mid track
no:70 decides to have a rest
Nicky and I walked the first few turns of the track and noted the amount of tree stumps poking out the undergrowth (with a few sitting mid track) I felt a little wary as clipping one of those at the wrong angle could send you flying, something many were to find out – including me!
couple of guys jumping the log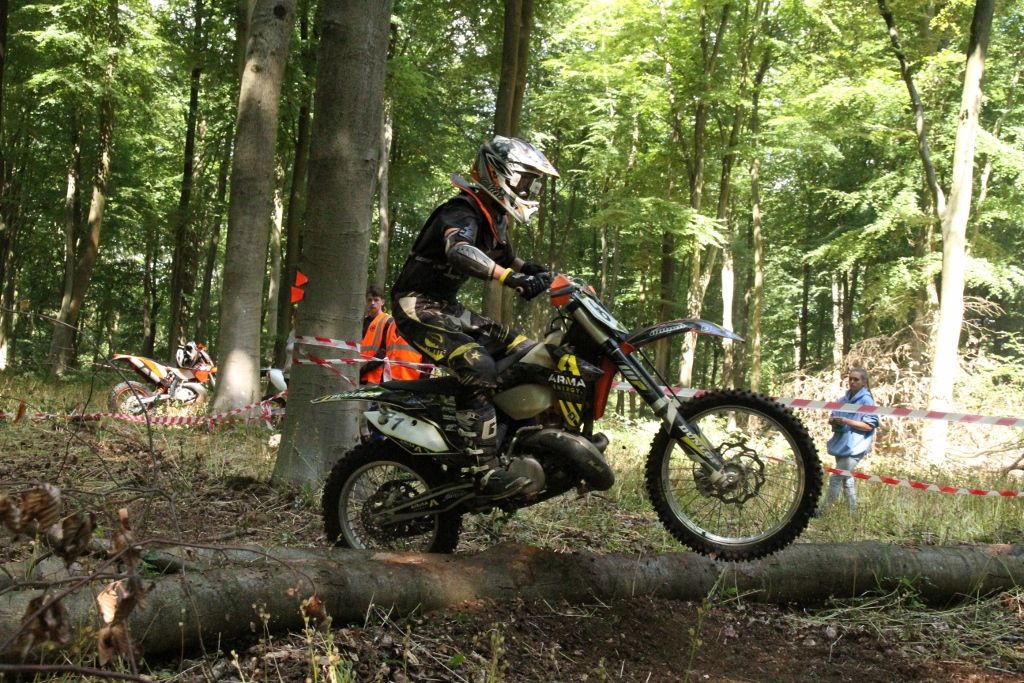 Back to the car to gear up and I gave my new knee braces a bit of an adjustment by loosening the strap behind the knee as it got too tight once my muscles and tendons flexed, which ended up restricting me being able to lift my foot onto the pegs properly. Thankfully I'd not forgotten my riding pants today! Grant popped over to say hello and we discussed the previous round at Slab.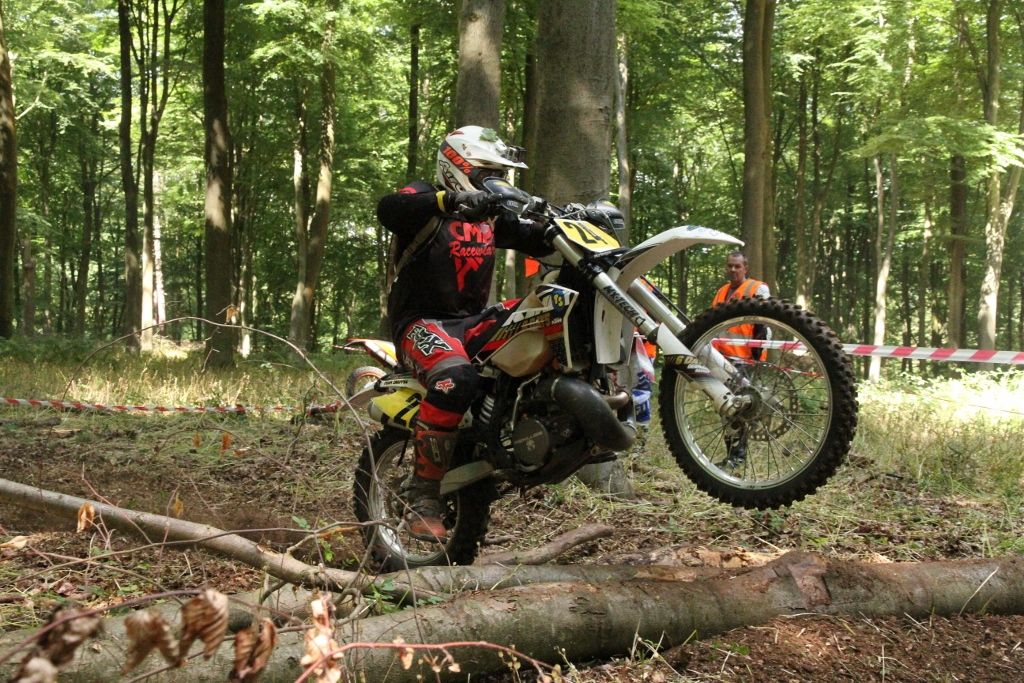 i get across very enthusiastically on the first lap
the other clubman guys are close behind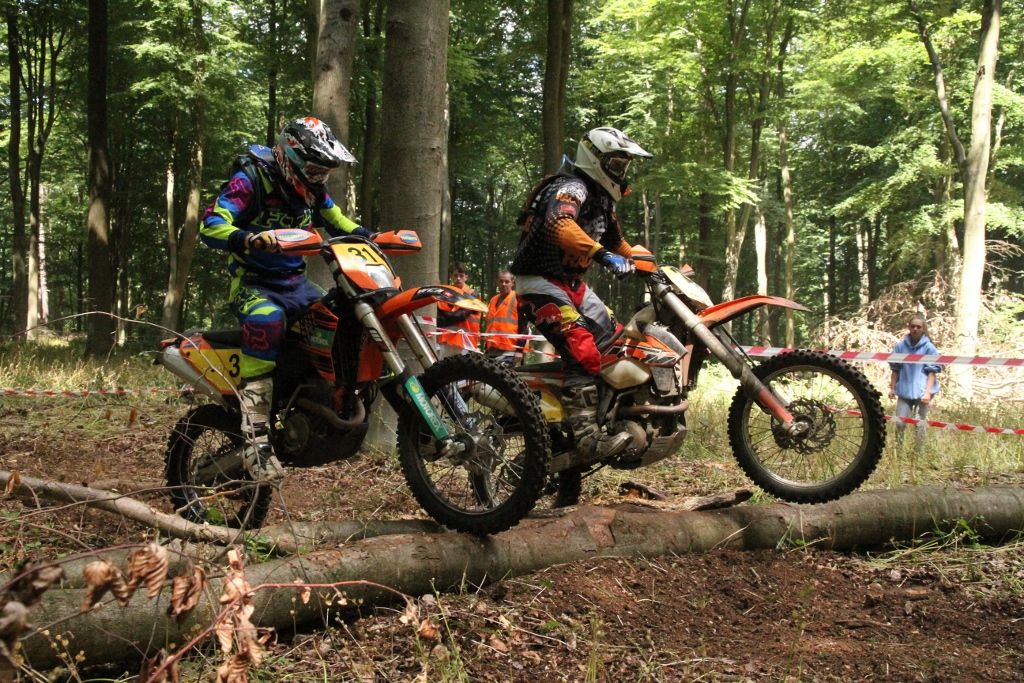 Darren as well
Darren was starting 30 seconds behind me so he had something to aim for again, but today I felt the pressure was off me a little but that wasn't to say I wasn't going to try my best. I managed to set the start up properly and I was on the left side of the line-up. Making sure the choke was out (cold engine start) and then the seconds ticked by and we were off. I slotted into second behind rider no 23 Harvey Bish. The first part of the track was a little iffy with plenty of fallen logs and tree stumps on all sides but after a few turns we were into the woods and by now the bikes were just starting to pull clean, having started from cold.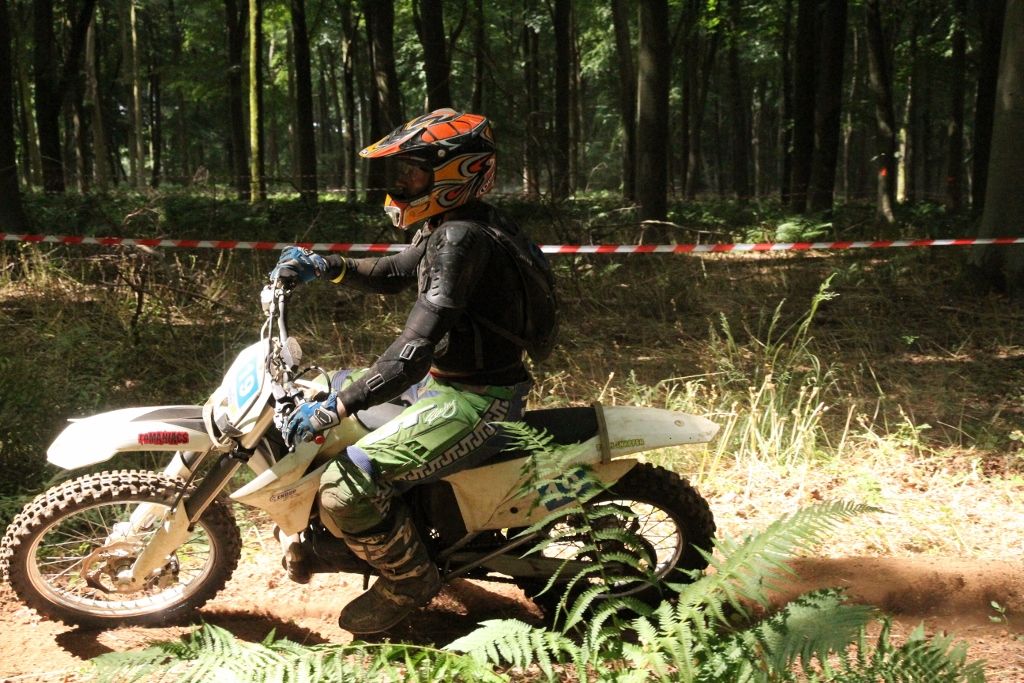 steve in the woods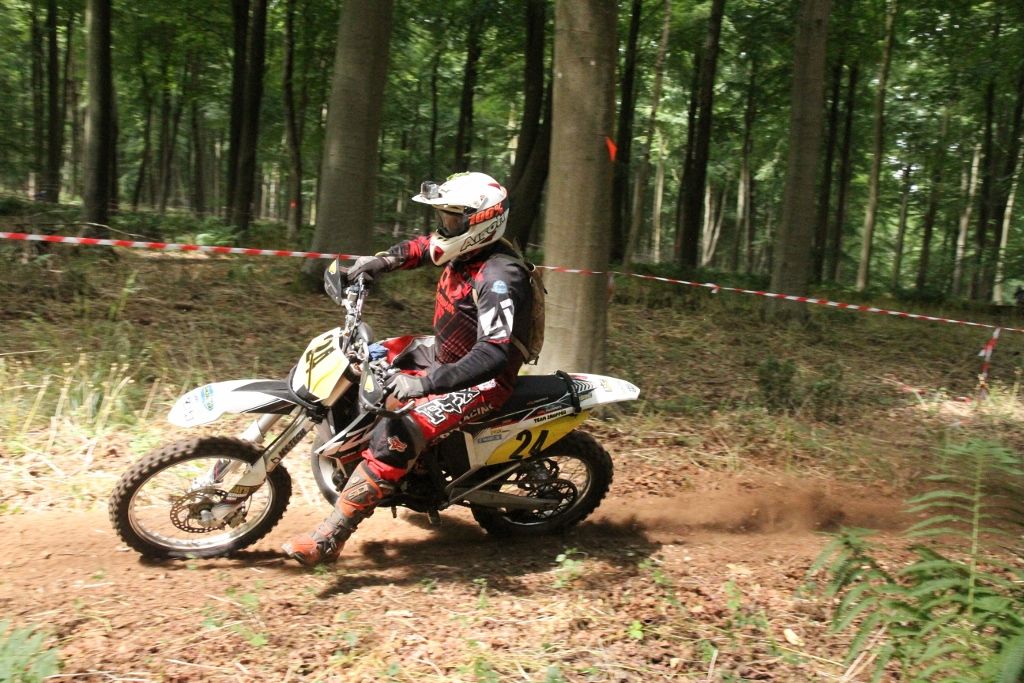 me again
darren chasing
The track weaved in and out in a nice flowing rhythm with short fast bits every now and then. We dipped into and out of a sinkhole depression then carried on flicking between the trees. I'd lose a little time on Harvey then make some back up so the gap opened and closed as the lap progressed.

Within three minutes we came across a rider picking his bike up then crossed one of two tracks that were designated as 'blue tape areas' so it was walking pace only. Carpet and also been laid down so as not to rip up the forest road and there were plenty of marshals on hand to remind you to slow down, just in case the red mist of racing clouded your mind.
how it should be done!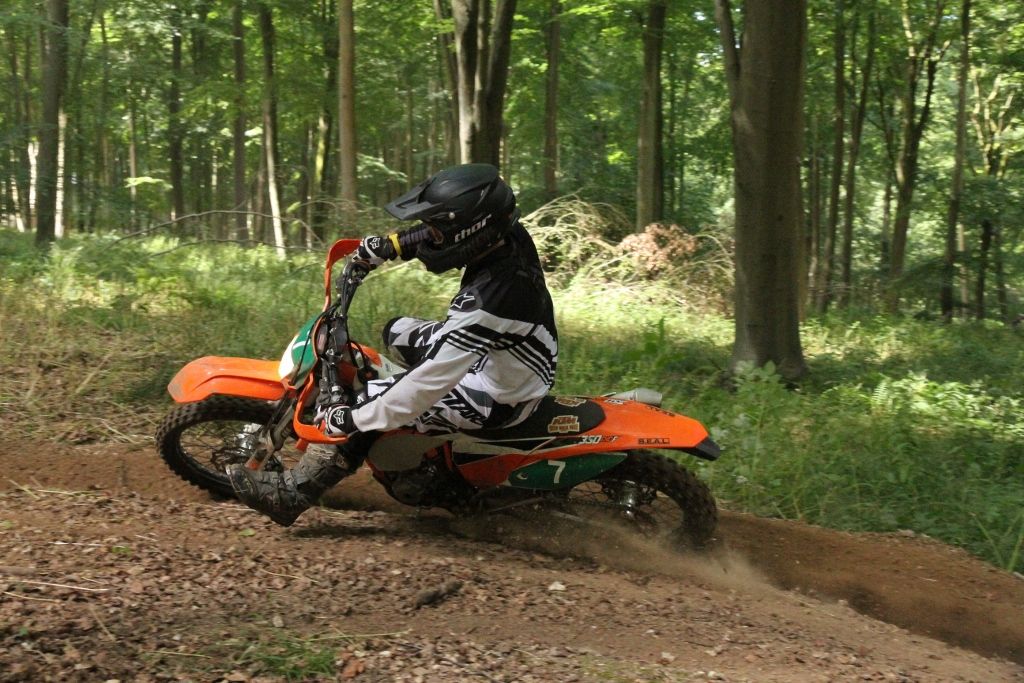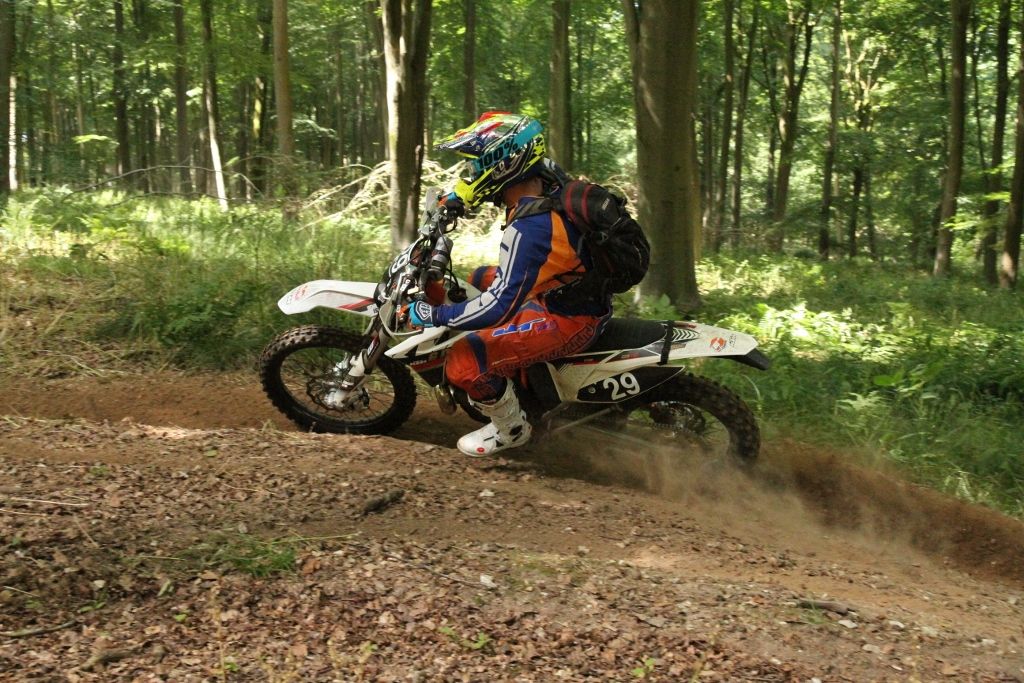 Grant
oops
Shortly after the road crossing we caught up to one of the Vet A riders but sat behind him for a while as going off line to overtake was tricky, especially on the first lap. Next up there was a big depression that had sort of double humps in it, which would normally be good for some big jump shots (teamsnapper were set up there) but the lay of the track meant that the first one was too close to the next to jump and the track on the way out was fairly narrow so you had to be careful.
steve
On a quicker part of the track I went a little wide and rider number 22 Timothy Newman sneaked through on my right side. A quick look at his coloured backgrounds confirmed he was in the Vet class so wasn't actually competing against me but that never stopped me wanting to beat someone!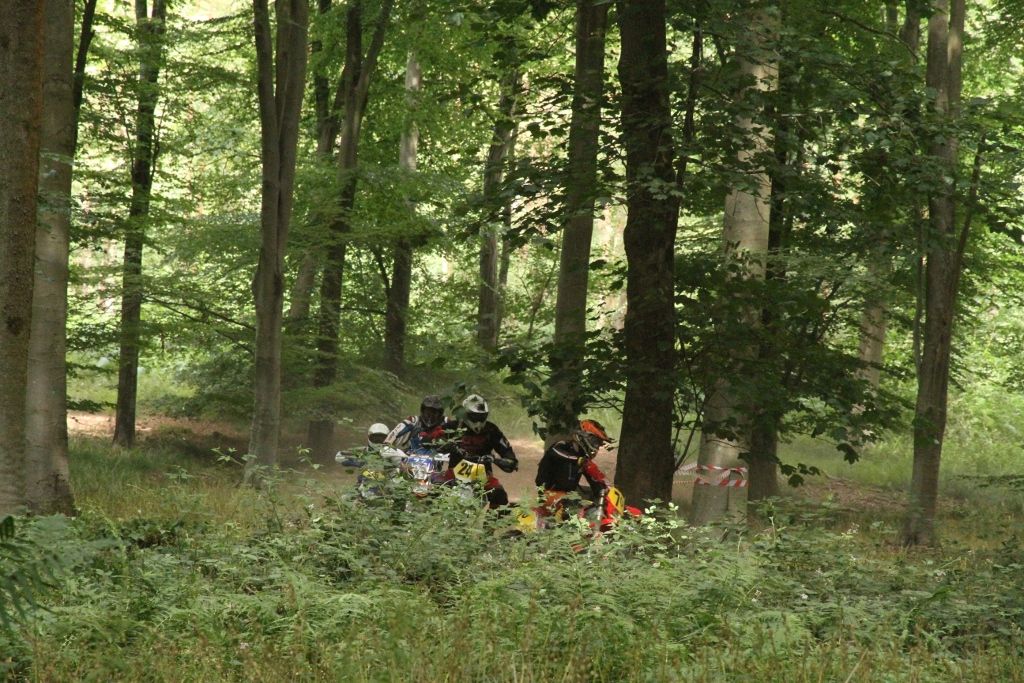 this shot doesn't show much of the bikes (me in the mix)
but it does give you a good idea of the sort of woods we were riding in - very nice
me coming out the next turn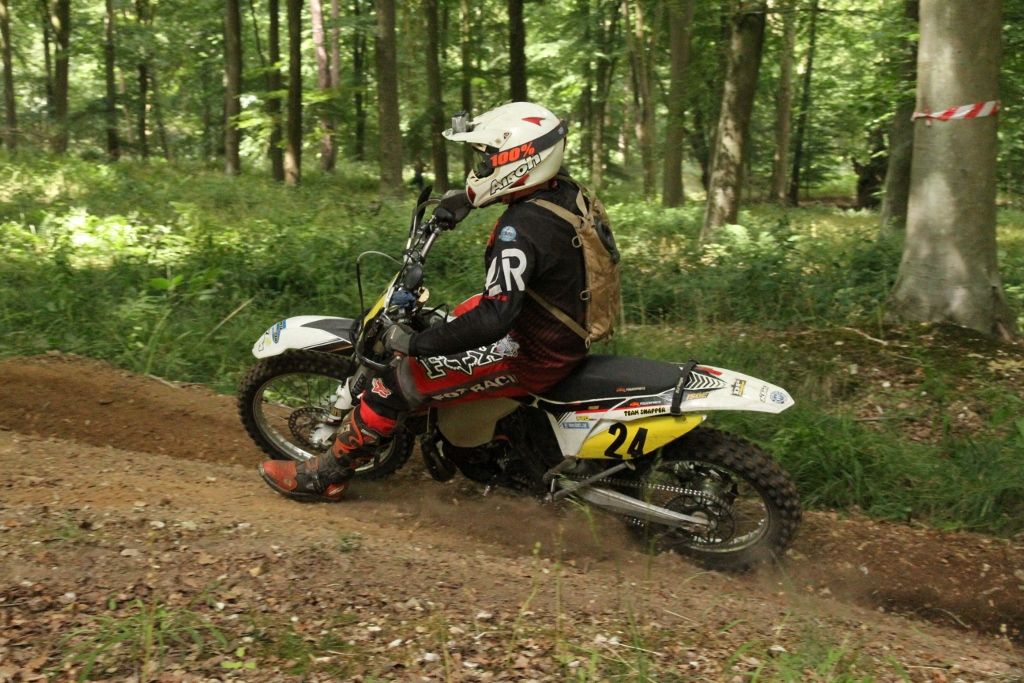 then into this shot
with Darren closing in
The track tightened up a bit and we were all close together when we got to a quick open track – that turned out to be a little shorter than the two guys up front expected, so they overshot and that allowed Tim and I to nip through.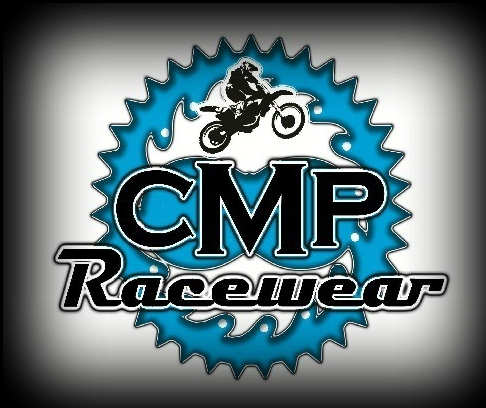 Following Tim for a while the track continued along the same vein – fast and flowing but then there was a log to get across, straight after a tight right turn, no doubt to scrub your speed off before hitting the log. Up and over the log without any issues and I continued the chase.
Steve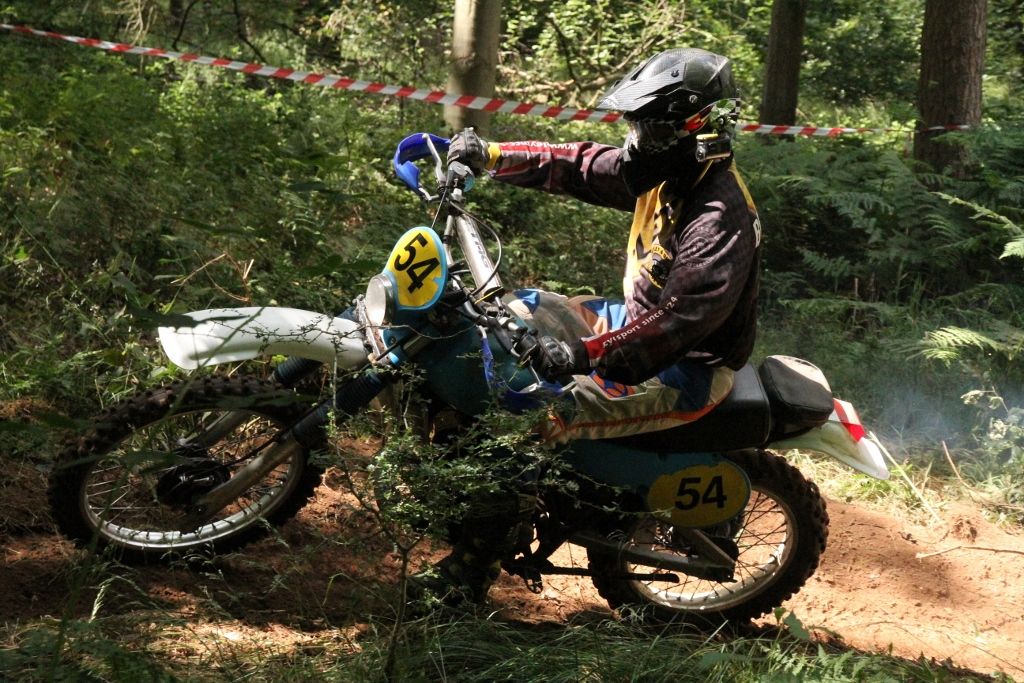 Manny
Steve
Straight after the log we crossed the road again and the track changed a little. The speeds came down as the track got tighter and we negotiated a bank several times before exiting the woods at the start finish area. But before you could ride the fallen branch and stump covered track up to the time check and marshals, you had to get over 'the log'. This one was quite a lot bigger and a little intimidating but it turned out to be easy enough to get over. However it became a bit trickier later on as it broke loose of its moorings and tended to roll around as you went over!
eye see you!
The second lap and I followed/chassed Tim no:22 for quite a while but lost contact somewhere on the lap. By lap three I had another Clubman A rider right on my back wheel. The only problem with this was that we were now catching quite a few of the sportsman riders, a result of the track being fairly short. Thankfully the slower guys were great in moving over and I had a clear run round the track which is shown on the video, along with the first lap. By the end of the third lap I'd caught up with no:22 again but I still had no:30 Brad Warton right on my tail. I think it was on lap four that I managed to overtake Tim (22) again as he made a small mistake going into a turn and stalled the bike so I managed to slip past on his outside.
Brad Warton
Grant
me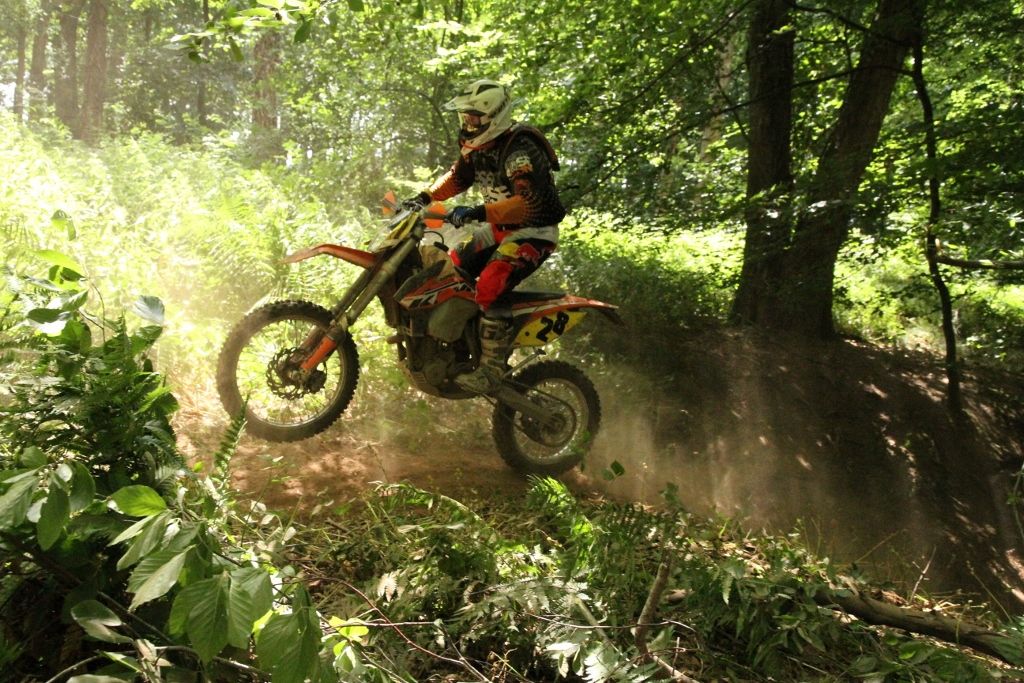 darren
for more jump shots of other riders click here
I can't remember how or when Brad slipped past but things continued without incident until a few laps later when I had a painful encounter with a tree stump. Somewhere at about midpoint of the lap I was going into a right turn with my right leg stretched out into the turn (as is the norm) when the instep of my boot slammed into a protruding stump. Painful? You can bet it was! Luckily it caught my boot flat so my ankle never turned but the shockwave went right through my body. I put it out my mind as quickly as possible as I had other more important things to think about, and one of them was rider no:28 Darren Perry. I heard a 4 stroke bike behind me and caught a glimpse of him as I was coming out of a turn, so I had to keep pushing.
I wasn't going to make it easy for him and managed to hold him off for a few laps but in the end it was a slower rider who helped him get past. Just after the start/finish I went to pass the rider on the right but he pulled to the right as well (to give us room) and I ran out of track so had to hit the brakes. This meant that Darren had a chance to nip through on my left. I was determined to try and stick with him so I sat on his back wheel but once again I got held up as he managed to get the better of a slower rider who then shut the door and I had to wait for another chance to get past. This happened several times and I lost sight of Darren and the tow so never got the chance to catch up again.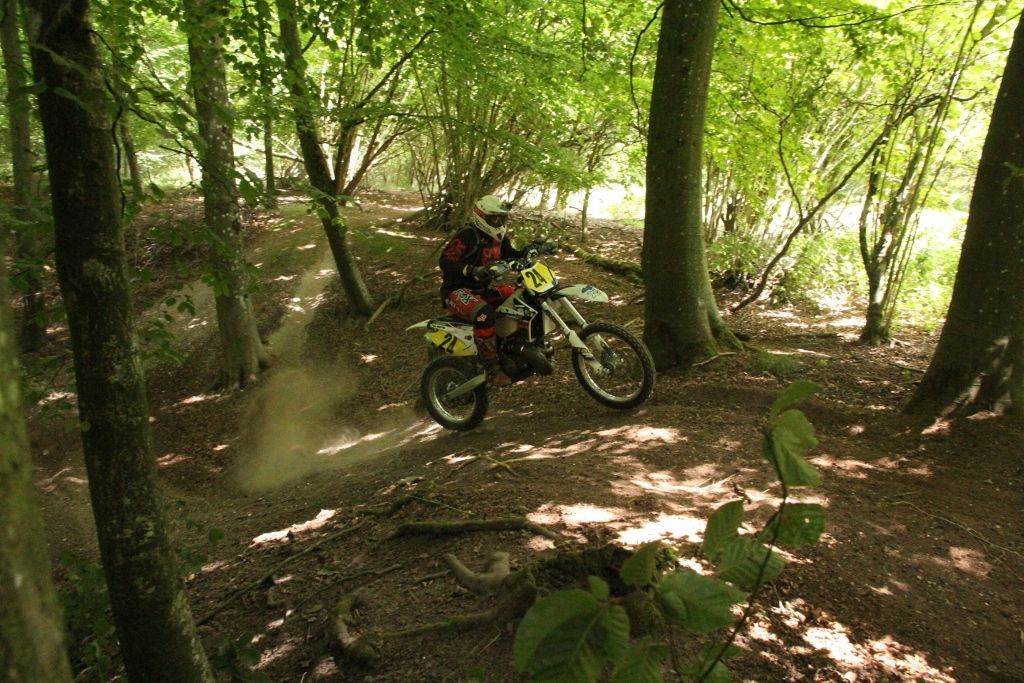 coming out the drip on the far side of the track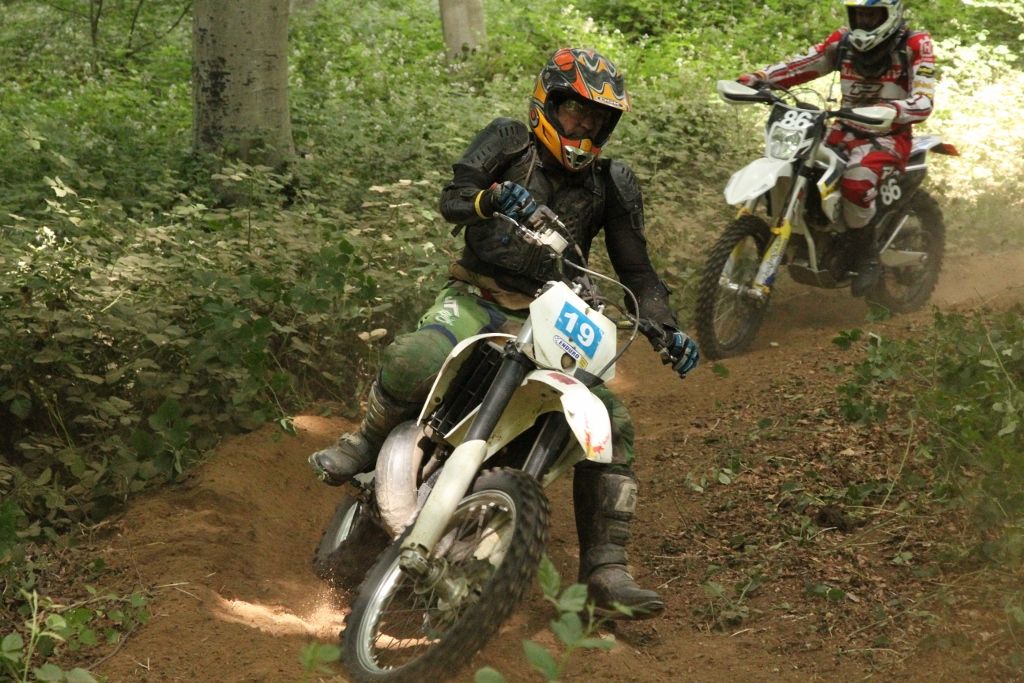 steve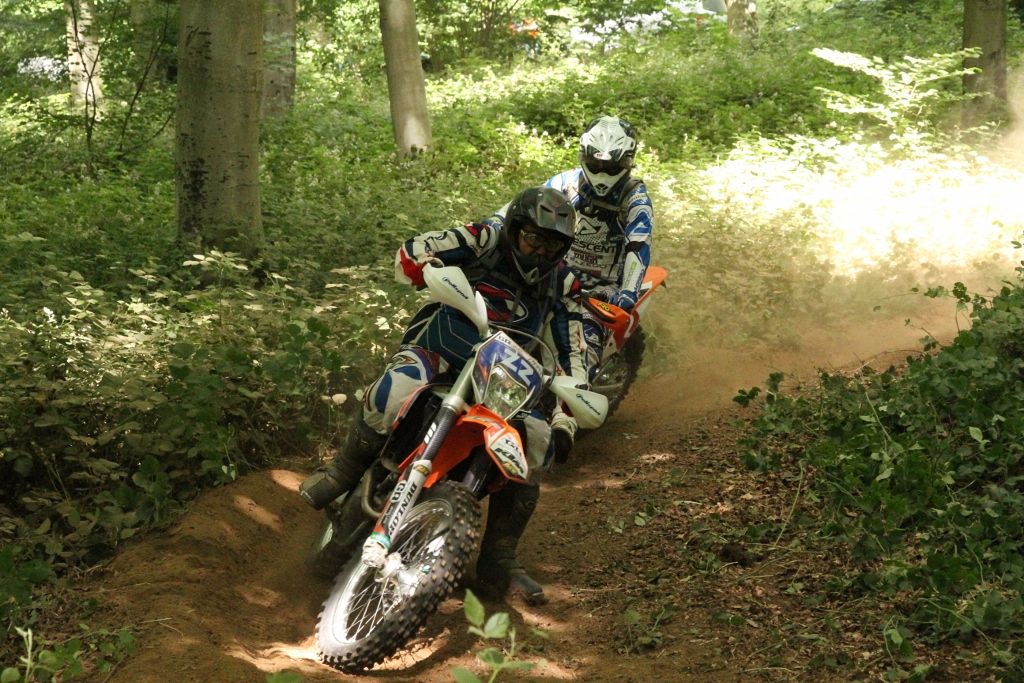 Tim
Darren
Of course it didn't help that I had a fairly big off either! I was catching up and passing a slower rider on a fast section of the track and I had the bike pinned to get past him into the next turn. I'd just got alongside him and I'm not sure if I'd gotten onto the brakes yet but I hit something obscured by the dust (on the next lap I saw it was a stump) and it took the front wheel out, dumping hard, face first into a big cloud of dust. I jumped up to retrieve the bike and another rider stopped to see if I was ok so I gave him the thumbs up. I had to be ok as didn't feel pain anywhere but I was a bit rattled. The bike fired up fine so I took off to try and retake the places I'd just lost to the guys I'd previously overtaken. I caught up to them just at the end of the lap and seeing it was a group of at least four riders I decided to take this opportunity to enter the pits to re-fuel and gather my wits a bit, which would give me a gap to them and hopefully they would have split up somewhat by the time I got going again.
if you are going to jump the log - do it big!
Pretty soon it was getting to that time of day again, the almost last lap. By now my left shoulder muscle was aching and I'm not sure if it was from the crash or general fatigue (I used to get it a lot after my shoulder separation) so I was glad to get the last lap out the way and to find the time had run out. I'm not too sure how I got on but I think I did ok, finger crossed. Back at the car I had a post race chat with Darren and then Grant came over and remarked what a big off I had. He said I disappeared in a cloud of dust and was surprised I got up ok. "Jumped up like a spring" was how he put it!
Video of lap one then it jumps to lap three which is a bit quicker
Results are out: I got 5th in the Clubman A class. Not bad really but one slight negative was that the front four got in an extra lap compare to me. looking at my lap times the tumble and recovery time lost me two minutes, a few more seconds here and there from some of the laps I slowed down a bit would have gained me that final lap. It wouldn't have raised my finishing place though.
Post race check in the bath at home reveled a lot of swelling on my ankle and some bruising so I kept some ice packs on it that night but the next day it had gone a nasty shade and swollen up a lot more so I think this weekend I'll take off so the next race will be the timecard enduro at Canada Heights.